Before I share the secret on how YOU can Get Back to Beautiful, I want you to answer a few questions for me:
Are you painfully waking up to a life that other people think you should live?
Are you wallowing in the ocean of pain that nearly drowned you years ago?
Are you holding onto your past hurts and don't realize your worth?
Are you pouring so much into others that you have nothing left for yourself?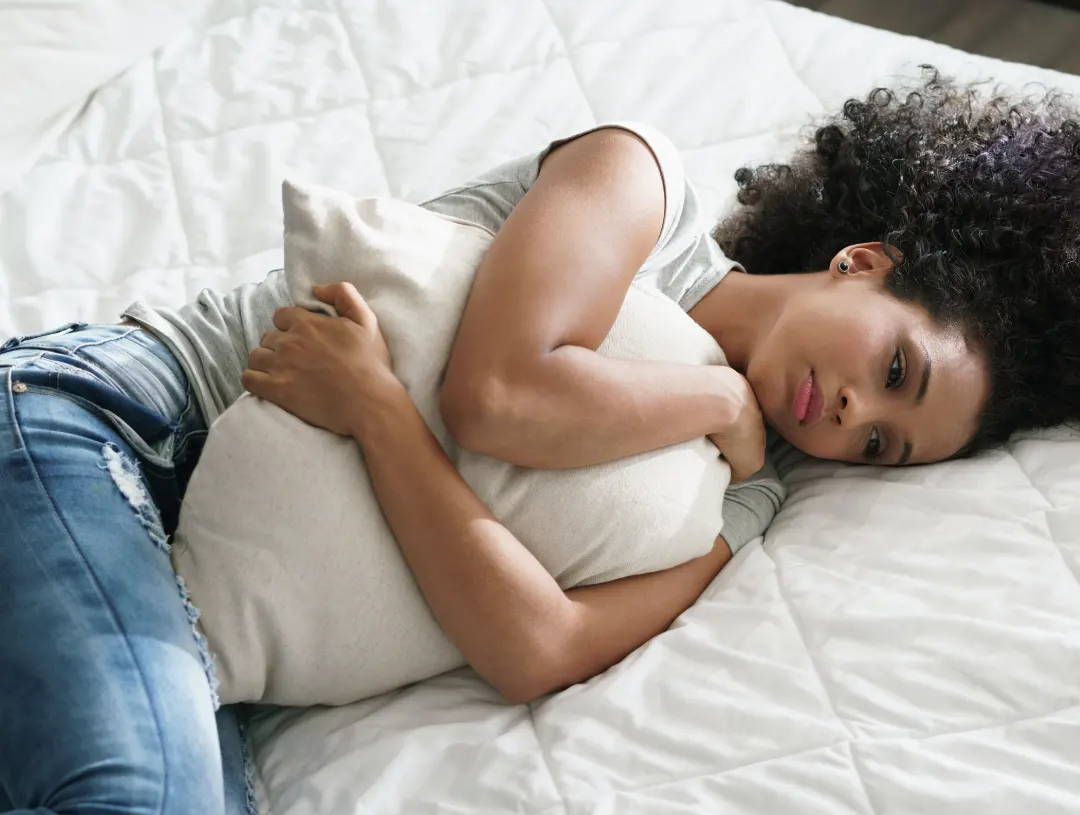 ---
If this sounds like you, a better YOU sits waiting inside the Get Back to Beautiful program. For 9 life-altering weeks, we'll dig deep into the pain, family beliefs and generational myths hindering you from basking in your real beauty. Together, we'll redefine your perception of beauty, so you understand real beauty sits inside and is only reflected in the physical form.
You see, for too many years you have allowed the pain of your past to dull the light that God has created within you. And all that stops today – when you choose to Get Back to Beautiful.
WHAT YOU GET
During our 6 weeks together, you'll get access to LIVE weekly online, action-focused practical lessons, question and answer sessions and assignments to help you work through your Beautiful blueprint. You can't join us live? No worries, lifetime access to replay recordings will be available.
You'll also get access to a virtual community of ambitious & courageous women who, like YOU, are ready to unleash the beautiful warriors within.
During this course, you'll discover how to:
Define what beauty means to YOU
Find forgiveness for YOURSELF and others
Reaffirm YOUR beauty
Direct and infuse SELF-CARE and SELF-LOVE back into YOUR life
Practice gratitude (even in the midst of the storm)
Discover YOUR divine purpose
Shed past pain and open your heart to new beginnings & new relationships
Unapologetically say NO and reclaim YOUR time
Redefine YOUR beauty from the inside out
---
Class begins February 18th at 8:00pm EST
---
MEET THE BRAINS BEHIND YOUR NEW DEFINITION OF BEAUTIFUL
I'm Katrina Henderson, conqueror, pain releaser and the woman sent to help you redefine beauty. Now, before I reveal my qualifications, I want you to know this:
The journey to releasing the BEST YOU is not easy. But it's worthwhile and necessary if you desire a fulfilling, happy and gratifying life.
You see, I've been unhappy, frustrated and hurt. And I trusted God to pull me through and order my steps. It's through His blessings, I found the strength to pour into women like you who know you want more, but you're just not sure how to get it. I have tucked the blueprint inside Get Back to Beautiful. And now, all YOU have to do is CLAIM IT.
---
WHAT OTHERS HAVE SAID
"Katrina helped me to realize that I am not the only woman who struggles with self image and that every circumstance God is in it."

Benita
"In so many ways, the thought of telling myself I AM BEAUTIFUL wasn't something that I would do! My confidence has changed a lot! I thank God for the encouragement of Katrina and just knowing that I'm not alone in this journey!"

Sharmitra
"Katrina helped me to see that I am free from the power of the negative words spoken about my size when I was in childhood."

Julia
---
Trust me, I know what it's like to lose yourself while supporting others. I know what it's like to feel unworthy. And I know what it's like to struggle with accepting yourself as beautiful. I too convinced myself I wasn't the right size or shape or that I could never measure up to someone's expectation of beauty. So, trust me when I say YOU are beautiful despite despite your circumstance!
Join me for Get Back to Beautiful and let me clear your eyes and help YOU see the reflection the world is intended to recognize.
Make the investment in yourself by getting back to beautiful!
The change begins on February 18, 2021 8pm EST. Sign up today!
Option 1
Down payment of $39, 6 payments of $39
Option 2
Full payment $239